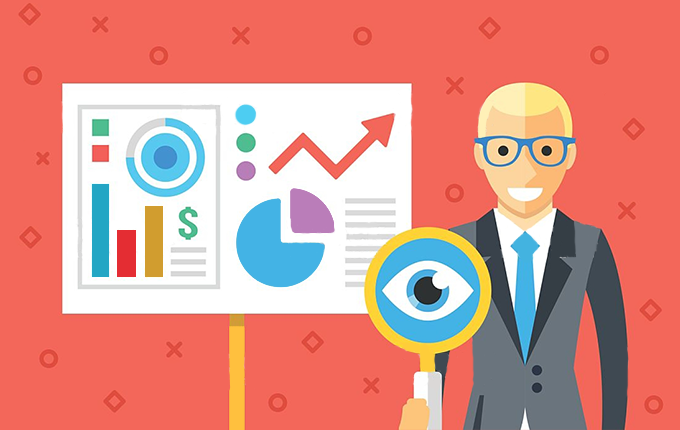 So you're a financial advisor and you want to market yourself in the most cost effective way possible. Well you've come to the right place! Before we dive into some helpful content marketing for financial advisors ideas, let's review a few things.
Did you know…?
70% of customers believe brands that share consistent content are interested in building favorable relationships with them.
78% of consumers prefer to learn about a company through articles, newsletters and other content rather than through ads.
Currently, about 50% of financial advisors and marketers have agreed to produce and share content on a "need only" basis. Meaning they only create new content and share it across their channels when a particular need arises or they want to promote a new product/service.
This is a very defensive approach that we don't recommend. It is important to be proactive when planning content marketing for financial advisors. You want your content to add value to your customers in a way where they see it as a benefit to do business with you.
If you're a financial planner or are in the financial game, a jolt in your content marketing strategy may be exactly what your business needs right now. All it takes a few good content marketing for financial advisors ideas to interest your customers and pull them into your marketing funnel.
Content marketing is an important process in promoting your financial planning business to prospective clients. Production of unique and valuable content can help add value and give a sneak peak of the benefits they can reap by signing up with you.
Content marketing may take many different forms – blog articles, eBooks, videos, podcasts or images, to name only a few. Content marketing for financial advisors should be educational in nature rather than acting as another salesman for your company.
The most important benefit of content marketing for financial advisors is that through content production and sharing, you can build trust and develop a relationship with the reader – which is very important in the world of financial planning. Providing key information will bring value to your potential customers and thus creating trust.
Benefits of Content Marketing for Financial Advisors
Business owners often come to us with a need to draw out a perfect marketing plan for them. More so, help them develop cost-effective marketing tactics that not only increase their customer following but also result in sales.
One thing they miss out on is having a fool-proof content marketing plan and fully understanding the benefits it brings to their brand visibility online. Content marketing helps you attract your potential clients without having to spend a ton of money to get their attention. This is a huge benefit for every business owner. Not only that but they experience these other benefits of content marketing for financial advisors:
Business websites that create their own content see 8x more traffic.
Investing in content marketing costs much less than outbound sales driven marketing.
Businesses doing content marketing have 3x more leads.
The benefits of content marketing don't just stop at a well designed website or even a well articulated blog post.
Content marketing for financial advisors runs deeper for consumers than it does in other industries. Your content marketing efforts need to answer the question every single one of your customers is asking…Should I trust them with my money?
Do your content marketing efforts answer this question? They should.
The content marketing understanding that we pass on to financial advisors revolves around solving just that. We can venture effectively into content marketing tactics like eBooks and white papers . Or build an expert webinar or podcast that will eventually build credibility for your business.
Easy Ideas for Content Marketing Financial Advisors
Stick to Current Topics
As we noted above, customers in the financial industry want live updates and a hands-on approach with their money. Always. There is no set and forget when it comes to managing someone's money. You are accountable 24/7, even more than any other industry.
Financial advisors understand this but sometimes fall behind when it comes to their content marketing. Just giving out tips and ideas can become redundant after a while.
It is important to stay current with the tide and discuss market trends and how they may affect your customers.
A prime example can be a financial advisor in Florida putting time and effort in sending out a best practices email to all his local customers before a band strike. In such a case content can be created looking at current market chatter and in a way that benefits customers.
Wells Fargo did something similar during a recent hurricane warning in Florida. They targeted ads, blogs posts, and emails to all former, current and potential customers about tips of being safe during the hurricane season.
Moreover, they made efforts to convey how the bank was being proactive in case of emergency. Such a piece of content hits the mark even for people that don't bank with Wells Fargo.
Play on Objectives
Deep within a company's mission statement or their tagline, you will find its business objectives.
For example:
A popular savings company proudly associated itself with its tagline – "More for your money."
A local bank in New Jersey has a mission statement – "Committed to those we serve."
The best idea for content marketing for financial advisors, sometimes, is in your company's mission statement itself. Creating content similar to your objectives is the play here.
If a company's actions are governed by their mission statement and business objectives than why can't content marketing too?
It is important to think of your content as an extension of your world. It's the vibe that your brand will send out to its customers. Financial advisors more than anyone need to understand the importance of that. While they expect people to have trust in their services, it is important they stay true to their objectives even in the form of content topics.
Think about your service areas or the demographics you appeal to. Business objectives can often set the path to your content marketing goals.